Hand Crafted Speciality Maple Syrup
Pure maple syrup. Naturally infused, barrel-aged and smoked maple syrup and maple sugar. Delivered to your doorstep to anywhere in Europe, from our warehouse in Switzerland.
Buy now!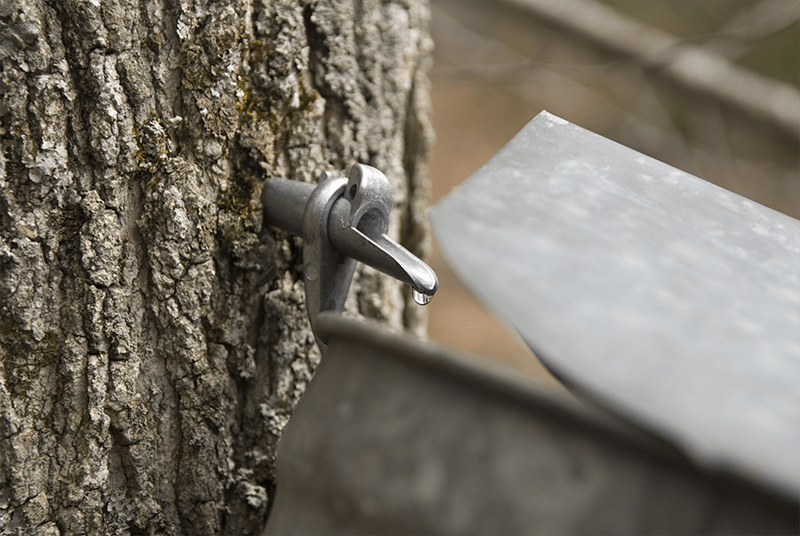 Natural goodness
Maple syrup was the original natural sweetener. Native peoples in North America were the first to recognize 100% pure maple syrup as a source of nutrition and energy. Maple syrup contains an abundant amount of naturally occurring minerals such as calcium, manganese, potassium and magnesium. It's a natural source of beneficial antioxidants.
Maple syrup brings a special touch to various diets. In Paleo, it adds natural sweetness, while in Mediterranean dishes, it complements flavors like olives and feta. Keto diets use it in moderation, and for vegans, it's a sweet alternative to honey. Maple syrup fits into Whole30 and flexitarian plans too. Maple syrup is simply a versatile choice for all kinds of eating styles.
Sweet perfection
Maple syrup is made from the sap of sugar maple, red maple, or black maple trees. In cold climates, these trees store starch in their trunks and roots before the winter; the starch is then converted to sugar that rises in the sap in late winter and early spring.
Maple trees are then tapped by drilling holes into their trunks and collecting the exuded sap, which is processed by heating to evaporate much of the water, leaving the concentrated syrup.
Maple syrup comes in different grades, the dark the syrup the strong the taste of maple. Find out more about maple syrup grades , that suit your taste and uses.